JIANGXIAOBAI (Intimate Friend) Craft Gaoliang Liquor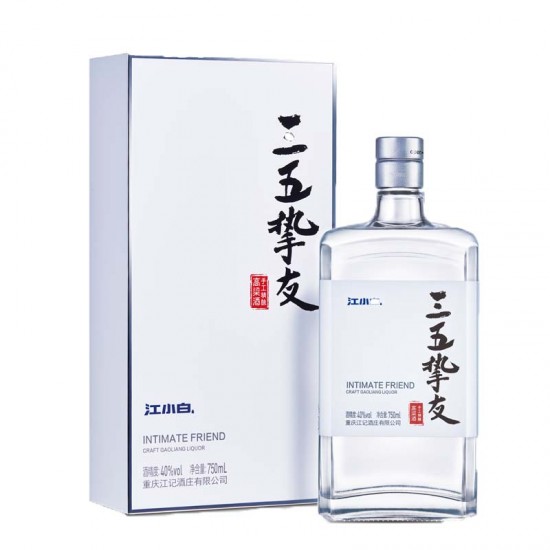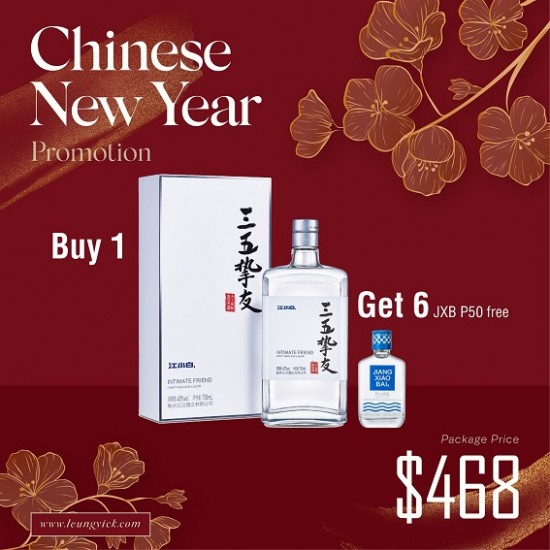 Special


JIANGXIAOBAI (Intimate Friend) Craft Gaoliang Liquor
Arrangement for delivery orders
For safety and health consideration Is there anyone undergoing home quarantine in the subject delivery address at the designated delivery time slot? If there are confirmed or probable cases in the building, delivery service will only reach the lobby of that building; If there are home confines in the house unit, delivery service will only reach outside of the door without any contact with the recipient / customer.
BUY JIANGXIAOBAI (Intimate Friend) + 6 FREE Bottles of P50
Stock:

In Stock

Model:

02130234
Description
VIVE L'AMITIE
The most exciting thing is to drink with couples of close friends. Intimate Friend is brewed precisely for you. Using traditional Chinese distillation techniques and innovative blending methods, master distillers only take 10% heart of the original liquor and store it for more than 3 years in a jar. The creative design of the bottle is exquisite and simple. The side of the bottle is decorated with a poem by Mr. Tao Shiquan, the founder of JIANGXIAOBAI, creating a strong cultural endorsement. Each bottle of this premium distilled liquor has a tracing code; exquisite quality is only for the best friends. VIVE L'AMITIE!
Category: Small-qu & Light-Aroma
Color: Clear and transparent
Smell: Smell of ripe fruit together with a note of slowly diffusing of honey
Taste: Thick and pure texture, smooth and glutinous sweet, different levels of taste
Conclusion: A perfect taste of proper maturation, smooth and soft feel on the palate, sweet and not greasy, pleasant feel of thick liquor body on the tongue, premium quality and long-hold lingering finish
Awards
2017 International Wine & Spirit Competition (IWSC) Silver Medal
2018 San Francisco World Spirits Competition(SFWSC) Silver Medal
2019 International Wine & Spirit Competition (IWSC) Silver Medal
Specifications
General
Content
75 cl
Alcohol
40%
Ingredients
Water, Sorghum
Country of Origin
China