JIANGXIAOBAI (Pure Series) P50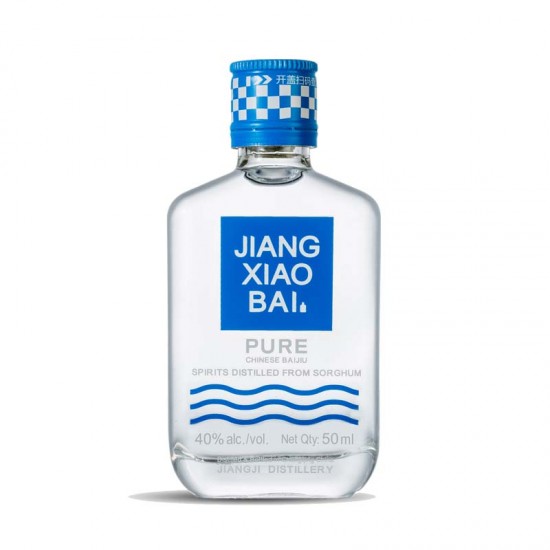 JIANGXIAOBAI (Pure Series) P50
Arrangement for delivery orders
For safety and health consideration Is there anyone undergoing home quarantine in the subject delivery address at the designated delivery time slot? If there are confirmed or probable cases in the building, delivery service will only reach the lobby of that building; If there are home confines in the house unit, delivery service will only reach outside of the door without any contact with the recipient / customer.
Stock:

In Stock

Model:

02130230
Description
PURE

Pure and incisive are the words that come to mind. The PURE series embodies JIANGXIAOBAI's international and fashionable vision and strength. Its taste inherits the consistently refreshing and smooth features of JIANGXIAOBAI products. As neat, the mixed fragrance of green apple and fresh grass, as well as a sweet-n-smooth taste hit your taste buds. As cocktail base, PURE brings a rich sense of layers and an unforgettable flavor experience. The bottle design is simple and concise, simple linework conveying the product spirit, and following the brand concept of "the Renaissance of the Old Flavor". PURE reveals to the world the delicious excitement of Chinese baijiu.
Color : clear and transparent;
Smell : light aroma, delicate note of green apple, fresh grass, almond-flavor on the nose
Taste : silky texture, slight alcoholic punch, lingering subtle sweet after taste
Category : Small-qu & Light Aroma
Conclusion : The exquisite combination of fruity and floral smell reaches a perfect balance, clean and smooth taste represents a joyful drinking experience.
Specifications
General
Content
5 cl
Alcohol
40%
Ingredients
Water, Sorghum
Country of Origin
China