La Fee Absinth Bohemian 70%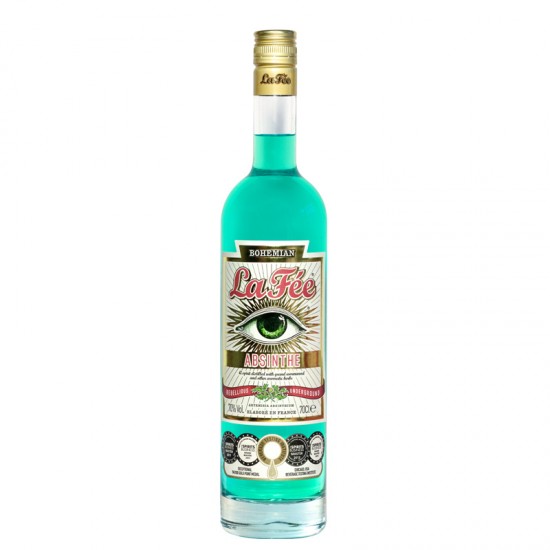 La Fee Absinth Bohemian 70%
Arrangement for delivery orders
For safety and health consideration Is there anyone undergoing home quarantine in the subject delivery address at the designated delivery time slot? If there are confirmed or probable cases in the building, delivery service will only reach the lobby of that building; If there are home confines in the house unit, delivery service will only reach outside of the door without any contact with the recipient / customer.
Stock:

In Stock

Model:

01060713
Description
La Fée Absinth Bohemian, a modern high strength Absinth containing Wormwood (Artemisia Absinthium) produced in France. An ideal product for mixologists, the lower anise content makes La Fée Bohemian a superb cocktail ingredient. The distinctive colour of La Fée Bohemian also makes it a popular addition to "Style bars'' around the world.

* GOLD Medal in Beverage Testing Institute, Chicago in 2007.

Specifications
General
Content
70 cl
Alcohol
70%
Country of Origin
France